FSA Participants
Group Benefit Consulting partners with employers to set up a comprehensive benefit package
As a current Flex Participant, you have several tools available to help you throughout the year. As always if you need assistance, we are here to help. You can call us at (563) 332-1100, toll free at (855) 494-7687 or email at gbcflex@gbcqc.com.
You can login to the Consumer Portal by clicking here and at the site, please login using first initial last name. If you have misplaced your password, you can reset directly at the site. Click here for the consumer portal website instruction sheet.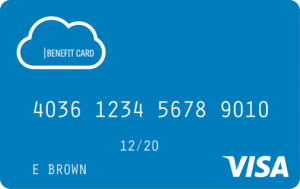 Choose Unique HSA & FSA Eligible Products

Using your HSA and FSA dollars to purchase products you and your family need is just smart. Unfortunately, making sure those products are eligible isn't always clear and choosing which products are a good fit is difficult — so we've put an end to all that.

Purchase Selected Amazon Products with FSA Card
Your Benefit card can be used at Point of Service at many participating retailers. Click here for a list of participating merchants that can identify FSA/HRA-eligible expenses at the point of service.
Please login to the Consumer Portal for additional forms relating to your flex account – the Claim Form, Direct Deposit information, etc.